Welcome to the website of eurocer-building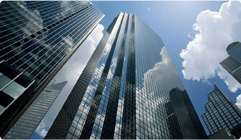 This website provides access to and transparent information on voluntary product certification in Europe. EB takes a stand for the quality of building products and their use in buildings and works throughout Europe by means of Voluntary Product Certification (VPC). Specific information about VPC and the marks used in different countries can be found by a search on product family.
The Eurocer-Building (EB) network provides a `one-stop-shop` service. Each member is part of the EB-network, that consists of EB-members and their individual relationships with other bodies. Therefore each EB-member can guide you through the necessary steps to obtain a product certificate in a European country. The EB-member is your first and final stop for all information on Voluntary Product Certification. Product certificates obtained on a voluntary basis on top of the compulsory CE-marking and combined with the (local) product certification mark is the profitable access road to markets. It assures that the product is fit for its local end-use situation. A VPC certificate can also be the best prove to meet national regulations.
Up-to-date product and performance requirements guarantees a cost efficient fulfillment of end-users needs. Requirements are constantly monitored and influenced by all parties concerned. The certification scheme for a construction products is more than just conformity to a European Standard. The fitness for use in the end-use situation, the requirements for professional installing as well as product requirements that depend on the local building situation implies a regular update of the certification scheme. For each product family a team of professionals and specialists representing all parties in the building chain is available and responsible for the content of the scheme. This guarantees that products with a Voluntary Product Certificate fulfill up-to-date requirements in a certification scheme and are fit for the end-use situation in buildings and works.